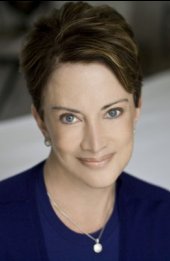 Throughout a career of helping major corporations meet their business objectives, Barbara Poole has been driving the bandwagon -- rather than jumping on it. Her broad corporate experience combines with a questioning intellect to develop fresh solutions for today's business challenges. In 1996, Poole departed a Big Six management consultancy that had recruited her to run a new practice group, in order to focus on building a company that not only advises client companies, but also executes its recommendations. In a recent interview Poole stated, "For CEOs who are willing to commit to top-line initiatives that build the demand chain, we develop and execute concrete programs that realign company processes with their vision."

By the time she left the corporate side of business in 1989 to become a senior consultant for Mohr Development, Barbara had expertise in developing and implementing employee-training initiatives, staffing strategies and strategic planning. At Mohr Development, a well-regarded national management consultancy, Poole worked her way from Senior Consultant to Director of Business Development, consulting for an array of Fortune 1000 companies in the retail, technology and financial services industries.
Poole Resources was launched in 1992 to develop top-line growth solutions for very large, decentralized organizations that need to build synergy between corporate and the field. Poole 's concepts quickly found favor with leading vertical manufacturing, retail, franchise and consumer products companies. The Firm also became well known for developing effective training programs, an area that was frequently a starting point for wider demand-chain initiatives.

In 1995, the retailing unit of Arthur Andersen Business Consulting tapped Poole to launch a revenue improvement consulting practice. After a year, she returned to focus full time on implementing top-line solutions through Poole Resources.
Barbara Poole has developed a number of management tools for corporations including VirtualCoach™, and RPM™ a process for building market share through a focus on the demand chain. Barbara has been an Adjunct Instructor in the Hofstra-Cornell NYSSILR Labor Management Studies program. She is a member of the Institute of Management Consultants and is a speaker on management topics. She has addressed such organizations as the American Society for Training & Development and the National Retail Federation. She is quoted in national business media and contributes articles on management to a number of trade publications.

Poole resides in Fairfield County , Connecticut .